Andres Tolts:
Tunne Kelam – observer and intermediary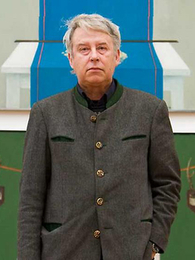 Tunne Kelam's photographs show that he is not a pantheistic nature worshipper but rather a grateful Christian observer and participant in revelational communion. He shows us what he himself has seen. Kelam does not rework or crop his photographs.
They are framed at the moment they are taken, ensuring authenticity and immediacy. This approach requires a very good sense of composition. Yet this is not a documentary but an esthetic approach to the subject. He does not change anything. He merely selects part of what actually exists. To be sure, the selection is subjective, but for an artist this is understandable. An artist is not a botanist or a geographer.
In a sense, Kelam's photographs can be considered hyperrealism because he shows what he sees. He does not comment or add his own opinions or attitudes. His assessment reflects only in his selection and the selection is the assessment.

The skies in his photographs can be apocalyptical evening skies, optimistic dawns or the background elements of peaceful midday landscapes. They are reminiscent of the work of Caspar David Friedrich, but there is always something typically Nordic as well. The meditative and revelational mood that we sense depends not only on the subject but even more on the author. He is the one who has made the selection. The part he has selected always includes a generalization. This can be achieved only by an artist who himself is clear on the relationship between the universal and the particular. In Kelam's case, we can feel this.

Just as we judge people by the choices they make (there is, after all, freedom of choice), so we also evaluate art. Kelam knows how to choose. His ability to see wonders and to convey them to us is remarkable.